9000 SERIES V-Plow
Take The Professional Approach to Snow Removal
Put more muscle on the job with the leaner, stronger 9000 series V-Plows from Hiniker. Add power and profit to your plowing season with the Hiniker V-Plow.
Exclusive high pivot point trip-edge
Super-bright quad halogen lights
Double acting hydraulic power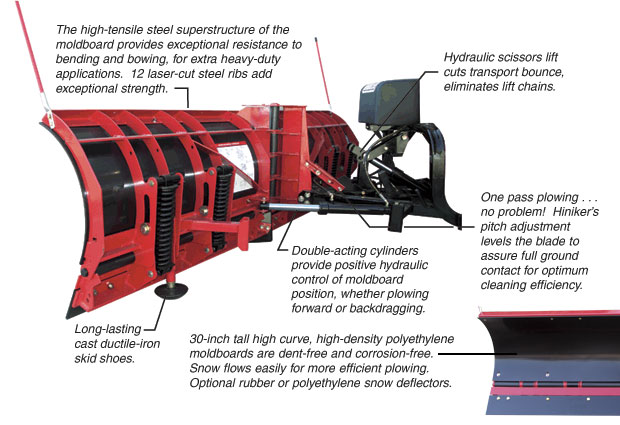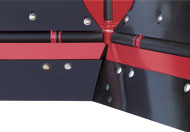 High clearance trip-edges operate independently of one another, reducing stress and twisting forces on the plow.

The compact joystick control puts full control of all plow functions in the palm of your hand.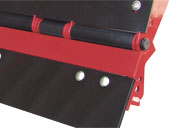 Pinch-free pivot point is 9 inches above the surface providing protection from higher obstacles such as curbs and parking barriers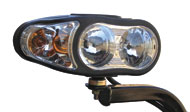 New super-bright quad halogen headlights have up to twice the power of typical sealed beam lamps. Get maximum visibility for added safety, and better, faster plowing operations.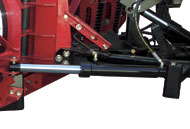 Double-acting cylinders provide positive hydraulic control of moldboard position, whether plowing forward or backdragging
6″ high-carbon steel replaceable cutting edge.
Hiniker 9000 V-Plow Specifications
MODEL

PLOW WEIGHT (LBS)*

9850

8 1/2′

93.5″

83.5

102″

88″

30″

1/4″ HMW POLY

4

3/8″x6″
high-carbon steel

798

9950

9 1/2′

104″

94″

114″

99″

30″

1/4″ HMW POLY

4

3/8″x6″
high-carbon steel

826

*Weight net of truck mounted hardware.