The Ultimate Snowplow for Professional Use
Move snow more efficiently with a Hiniker trip-edge Scoop plow. The unique concave shape captures snow, providing greater capacity, less spillage, and faster, more efficient plowing.
• 20° Fixed-angle outer ends
• Conventional plow weight and simplicity
• V-Plow capacity and efficiency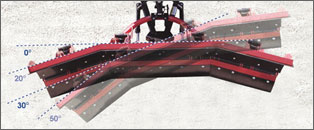 Concave shape captures snow to efficiently clear lots and parking areas. Angles left or right for conventional plowing.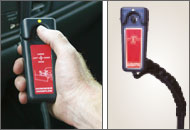 Easy to Use Controller
Convenient, compact fingertip control mounts anywhere or can be hand held. Optional Flexstand allows controls to be positioned right where you want them.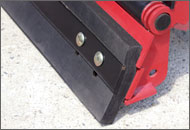 Optional Rubber Cutting Edge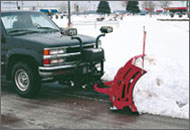 Outer end is angled forward
 at 50° in full left or right position, reducing high-side spillage.
High-Clearance 3-Section Trip-Edge
9-inch high pivot point provides maximum protection. Each section trips independently for smoother plowing, with less stress on the plow.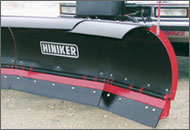 Optional Poly Snow Deflector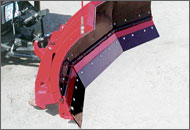 Versatile and Efficient
Unique concave scoop moldboard captures and moves snow—also allows conventional angled plowing.
Conventional Snowplow Specifications
 

CUTTING EDGE (HIGH CARBON 1084 STEEL)

8′

30″

1/4″ HMW Poly

12

4

 

3/8″ x 6″

1 1/2″ x 10″

764 lb.*

9′

30″

1/4″ HMW Poly

14

4

 

3/8″ x 6″

1 1/2″ x 10″

799 lb.*

* Weight net of truck-mounted hardware.